---
Artistic Excellence from over 40 nations
London is the global art capital and the London Art Biennale is where the art of the world is given a platform. Artists from all traditions and lines of thought, emerging and established, are presented in celebration of contemporary art
---
Selection process currently open – submit your work
The London Art Biennale offers visitors a stimulating, sophisticated and highly diverse selection of artworks. For information about the selection process and how to apply please click below:
---
Curated by international Museum and gallery professionals
The Biennale takes place on the King's Road, Chelsea, where artists such as Augustus John and Alma Tadema established what is known as the true artistic centre of London.
---
Awards & Prizes
Biennale artists will be awarded numerous prizes that include a £5,000 GBP prize to other monetary awards and excellent exhibition opportunities
---
The Chelsea Old Town Hall was designed by John Brydon in 1885, an architect who was commissioned to realise very important projects including the Elizabeth Garrett Anderson Memorial Hospital, the Victoria Art Gallery in Bath and the Government Offices, Great George Street, London.
---
Official Inauguration
The Official inauguration of the London Art Biennale 2021 will take place on Wednesday 30th June 2021 and is strictly by invitation only. The London Art Biennale is free and open to the public on all other days
---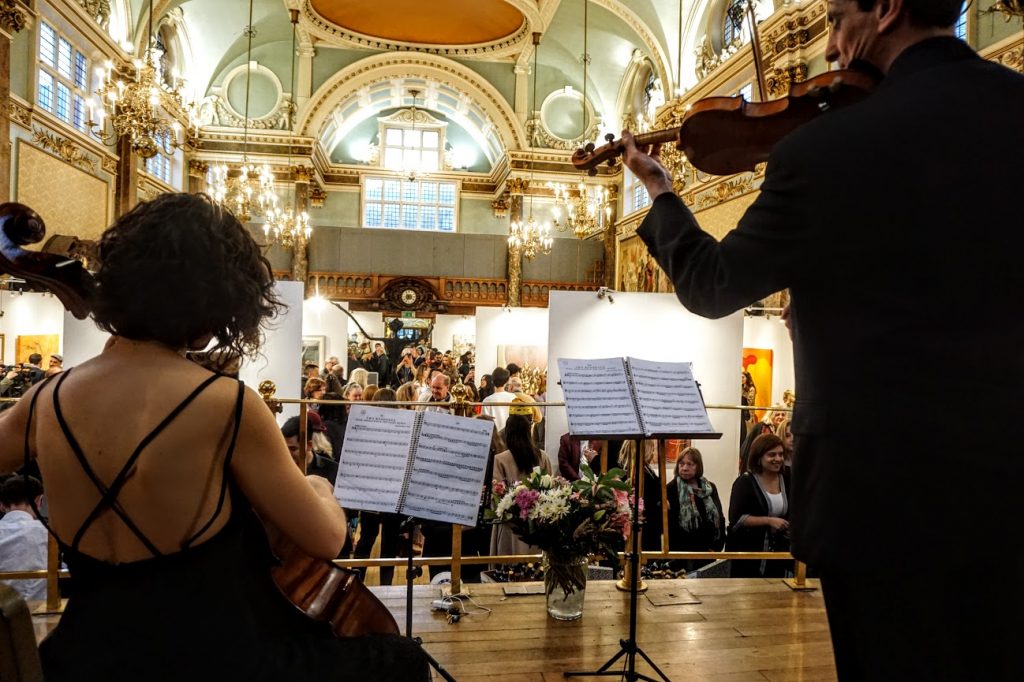 Visit the Biennale
General admission to the London Art Biennale is open to the public and free from Thursday 1st to Sunday 4th July
---
Lady Sophie Windsor speaks at the Biennale 2019
The London Art Biennale 2019 was honoured by Lady Sophie Windsor who graciously inaugurated the exhibition and opened the vernissage. Lady Sophie, formally Lady Frederick Windsor, is a person of exceptional creativity, talent and artistic sensitivity who is the perfect ambassador of the Biennale; a celebration of contemporary art
---
Fabio Capello, football legend and former England National team manager, with Biennale curator Peter Gagliardi
---
Nicholas Bonham, dynasty family of auctioneers, and Robert Gagliardi during a London Art Biennale Charity Auction
---
Councillor Will Pascall, Mayor of Kensington and Chelsea at the Biennale 2019 with Biennale artist Kirsten Hoest
---
Councillor Elizabeth Rutherford, Mayor of Kensington and Chelsea at the London Art Biennale in 2017
---
Councillor Maighread Condon-Simmonds, Mayor of Kensington and Chelsea at the Biennale 2015
---
Councillor Christopher Buckmaster, Mayor of Kensington and Chelsea at the Biennale 2013